Welcome to Maui Derm NP+PA Summer 2021
June 23-26, 2021  •  Broadmoor Hotel  • Colorado Springs, Colorado

Maui Derm NP+PA Summer 2021
Live In-Person at the Broadmoor Hotel
June 23-26, 2021

Maui Derm NP+PA Summer Live is our in-person meeting being held at the Broadmoor Hotel in Colorado Springs, CO from June 23-26, 2021.
Attendees can participate in both the Pre-Conference Day Program and the Main Program at the live meeting in Colorado Springs.
The live meeting provides unlimited opportunities for networking and includes all social functions, exhibits, and product theater luncheons.
On-demand video viewing of all recorded lectures will be available for 30 days after the meeting. (Non-CME)
Registration is non-transferable.
Registration is now open.
Maui Derm NP+PA Summer 2021
Live-Stream Virtual Meeting (Main Program Only)
June 24-26, 2021

Maui Derm Connect is our virtual platform bringing our world-class dermatology CME conferences direct to you.
Our Maui Derm NP+PA Summer 2021 Main Program is being broadcast via live-stream from June 24-26, 2021 for those unable to join us in Colorado Springs.
CME credits are earned for attending each session during the live meeting.
On-demand video viewing of all recorded lectures will be available for 30 days after the meeting. (Non-CME)
Registration is $199 for Health Care Providers, which includes every session presented during the Main Program at the in-person meetings.
Registration is non-transferable.
Please Note: The Pre-Conference Day and the Advanced Neuromodulator and Filler Workshop Session on Saturday, June 26 is NOT included with the Virtual meeting.
Please join us at the 9th Annual Maui Derm NP+PA Summer 2021 meeting which will be held June 23-26, 2021 at the Broadmoor Hotel in Colorado Springs, Colorado. The Summer meeting is part of our "On the Road" program that brings Maui Derm NP+PA to inspired locations throughout the U.S. exclusively for Nurse Practitioners and Physician Assistants who already provide dermatologic healthcare.
This four-day meeting will feature a one day "Special Pre-Conference Day" held on June 23, 2021 followed by our three day meeting.
You will learn some alternate ways to handle common problems and emerging methods to tackle those tough cases. Our world-class faculty have geared their presentations toward providing pearls you can put to use your first day back at work! Disease pathogenesis, differential diagnoses, therapeutic mechanisms of action, treatment algorithms and outcome measures are incorporated into case based discussions. Ample time for Q&A has been built into the program. The exquisite setting of the Broadmoor Hotel offers a perfect setting for interactions with your colleagues, society leadership and speakers.
We encourage you to join us for what promises to be an exceptional educational opportunity and look forward to meeting you in Colorado Springs.
Introduction
Mission Statement
To increase Nurse Practitioners (NPs) and Physician Assistants (PAs) knowledge in areas of medical and cosmetic dermatology in order to enable the Nurse Practitioners (NPs) and Physician Assistants (PAs) to provide better care for their patients.
Program Rationale
The Dermatology landscape is ever changing. There have been significant advances with regards to the diagnosis, management and treatment of both medical and cosmetic dermatologic conditions. NPs and PAs require targeted education regarding the proper management of these conditions.
Target Audience
This educational activity is designed for Nurse Practitioners and Physician Assistants who specialize in dermatology.
Overall Format
This 4-day, comprehensive, educational activity will begin with a pre-conference day. The pre-conference day is divided into multiple learning tracks based upon the learners' identified needs/level(s) of expertise. The entire CE/CME program will utilize evidence-based data and best practices for the diagnosis and management of medical dermatologic conditions/diseases as well as surgical and aesthetic procedures in order to validate current practice patterns while updating skills in a variety of clinical areas. Case studies, panel discussions, didactic presentations, audience-response system, a meeting application that allows for questions to be addressed to the podium moderator, and hands-on workshops enhance the relevancy of the data presented and allow clinicians the ability apply this information into clinical practice.
Accreditation Statement
Accreditation Statement for Jointly Sponsored Activity
In support of improving patient care, this activity has been planned and implemented by Dannemiller and Advances in Cosmetic and Medical Dermatology. Dannemiller is jointly accredited by the Accreditation Council for Continuing Medical Education (ACCME), the Accreditation Council for Pharmacy Education (ACPE), and the American Nurses Credentialing Center (ANCC), to provide continuing education for the healthcare team.
Dannemiller has been authorized by the American Academy of PAs (AAPA) to award AAPA Category 1 CME credit for activities planned in accordance with AAPA CME Criteria. This activity is designated for a maximum of 29 AAPA Category 1 CME credits. PAs should only claim credit commensurate with the extent of their participation.
Registered Nurses
Dannemiller designates this educational activity for up to 29 contact hours, which includes up to 15.75 pharmacotherapeutic hours.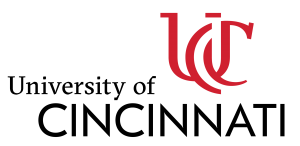 This activity has been planned and implemented in accordance with the accreditation requirements and policies of the Accreditation Council for Continuing Medical Education (ACCME) through the joint providership of the University of Cincinnati and Advances in Cosmetic and Medical Dermatology.
The University of Cincinnati is accredited by the ACCME to provide continuing medical education for physicians.
The University of Cincinnati designates this live activity for a maximum of 30.25 AMA PRA Category 1 Credits ™.  Physicians should claim only the credits commensurate with the extent of their participation in the activity.
Disclaimer Statement
The opinions expressed during the live activity are those of the faculty and do not necessarily represent the views of the University of Cincinnati. The information is presented for the purpose of advancing the attendees' professional development.
Overall Learning Objectives
Overall Learning Objectives
Review the pathogenesis of various dermatological conditions such as infectious diseases, psoriasis, psoriatic arthritis, acne vulgaris, rosacea, hidradenitis, contact dermatitis, atopic dermatitis, eczema, pruritus, actinic keratoses, melanoma and non-melanoma skin cancer, pediatric skin disorders, connective tissue disorders, granulomatous disorders of the skin, connective tissue diseases, hair and nail disorders, leg ulcers, oral lesions and life-threatening dermatoses such as TEN in order to accurately diagnose and improve upon the management of these conditions in patients
Cite the mechanisms of action of various drugs, including topical and systemic therapies, as well as immunomodulatory agents that are commonly prescribed by the nurse practitioner and physician assistant practicing in dermatology and identify patients in your practice for whom these therapies may be appropriate
Define appropriate outcome measures for the optimal follow-up of patients with dermatologic diseases as well as those receiving surgical and cosmetic procedures in order to set realistic expectations and maximize therapeutic outcomes
Describe potential adverse events, safety, tolerance and resistance issues that may be related to the use of various drugs and therapies prescribed by clinicians in derma- tology as well as therapeutic modalities including: topical and systemic corticosteroids, newer biologic agents, including TNF antagonists, T-cell and B-cell targeted therapies, anti-IL-12/23, IL-23 & IL-17 antibodies, systemic and topical PDE4 inhibitors, JAK inhibitors, anti-IgE and anti-IL-4 receptor and IL-13 antibodies, systemic retinoids, methotrexate, cyclosporine, neurokinin-1 receptor antagonists, systemic and topical acne/rosacea therapies, oral and topical antibiotics, antifungals, anti-viral therapies, wound healing agents, antihistamines, calcineurin inhibitors, topical skin lightening agents, sunscreens, topical and systemic retinoids, 5-fluorouracil, imiquimod, diclofenac, tirbanibulin, photodynamic therapy, hedgehog pathway inhibitors, rituximab, BRAF/MEK inhibitors, CTLA-4 and PD-1/PDL-1 inhibitors, botulinum toxins, dermal filler agents including hyaluronic acid, collagen, polylactic acid, hydroxyappetite based fillers, deoxycholic acid and implement appropriate management strategies in order to reduce these adverse effects and optimize patient outcomes
Assess the data around emerging and novel therapeutics for a variety of dermatologic diseases and develop treatment algorithms and management strategies for the optimal use of these therapies
Discuss the importance of clinician/patient communication regarding benefit versus risk, patient satisfaction, and adherence when selecting therapies for patients
Enduring Education
E-Newsletters, Videos, Podcasts, Journal Articles on The Dermatology Digest
E-newsletters, videos, podcasts, articles, summaries of the Maui Derm content can be found on The Dermatology Digest (www.thedermdigest.com). The Dermatology Digest is the official media outlet for Maui Derm. The Dermatology Digest provides a source of valuable "practice changing" enduring materials to the dermatology community. The content will be delivered electronically via an "opt-in" process to the NP and PA dermatology community. The e-newsletters will include key talking points from the presentations, challenging cases including both diagnostic and management issues, embedded videos and downloadable slides. Among the topics to be included are:
Psoriasis and Psoriatic Arthritis
Acne/Rosacea
Neuromodulators/Dermal Fillers
Disorders of Pigmentation
Pediatric Dermatology
Atopic Dermatitis
Cutaneous Oncology
Pigmented Lesions
Literature Review
Infectious Diseases
New Drugs and Advanced Topical and Systemic Therapeutics
Nail and Hair Disorders
Dermatology Coding and Billing
Contact Dermatitis
Immunology of the Skin
Dermoscopy
ADA Statement
Special Needs
In accordance with the Americans with Disabilities Act, Maui Derm NP+PA & NMG Meeting Management seeks to make this conference accessible to all. If you have a disability which might require special accommodations, please contact NMG Meeting Management at 831-595-0710 or email your needs to: info@mauiderm.com.