Maui Derm for Dermatologists 2022
In-Person at the Grand Wailea, Maui, Hawaii
January 24-28, 2022
Maui Derm Live is our in-person meeting being held at the Grand Wailea on Maui from January 24-28, 2022.
The live meeting provides unlimited opportunities for networking and includes all social functions, exhibits, and product theater luncheons.
On-demand video viewing of all recorded lectures will be available for 30 days after the meeting.
Registration is now open.
Maui Derm for Dermatologists 2022
Live-Stream Virtual Meeting
January 24-28, 2022

Maui Derm Connect is our virtual platform bringing our world-class dermatology CME conferences direct to you.
Our Maui Derm for Dermatologists 2022 meeting from January 24-28, 2022 is being broadcast via live-stream for those unable to join us on Maui.
CME credits are earned for attending each session during the live meeting.
On-demand video viewing of all recorded lectures will be available for 30 days after the meeting.
Registration includes every session presented at the in-person meeting.
A MESSAGE FROM OUR PROGRAM DIRECTOR
Aloha and welcome to the
18th Annual Maui Derm for Dermatologists 2022
The 18th Annual Maui Derm 2022 meeting being held live at the Grand Wailea between January 24-28, 2022. Our Maui Derm 2021 meeting at The Grand Wailea had over 120 participants who experienced an intimate yet safe educational environment, a hallmark of Maui Derm meetings.
Maui Derm 2022 will also be broadcast live on our Maui Derm Connect virtual platform. Maui Derm Connect has received widespread acclaim as the "best virtual platform in dermatology" and a leader in online education. For those of you unable to attend "in person" or want to experience Maui Derm for the first time without traveling to Maui, you can experience streaming "real time" CME-approved education from your home or work environment. Additionally, Maui Derm Connect features archived lectures for your review. The live streaming meeting is CME approved. However, the archived videos are NON-CME but provide an opportunity to review each lecture in their entirety for up to one month after Maui Derm 2022 ends.
Each year Maui Derm's lectures, panel discussions and workshops are designed to bridge our ever-widening knowledge gap by providing an in-depth look at topics vital to our practice of dermatology. Enjoy our "new look" program format in which faculty will present in-depth, cutting edge material covering a wide array of medical, cosmetic, coding/billing and CLIA certification topics in dermatology. We hope that you will take time to acquaint yourself with our speakers on an individual basis in the family friendly confines of the Grand Wailea.
Look for extensive coverage of Maui Derm 2022 in The Dermatology Digest, Dermatology Times, Cosmetic Surgery Times, The Journal of Clinical and Aesthetic Dermatology, DermTube and the SkinMed Journal.
I recognize that there are many dermatology meetings to choose from and I sincerely appreciate your taking time to learn with us. I look forward to seeing you at Maui Derm 2022!
George Martin, MD
Maui Derm Program Director
Introduction
Mission Statement
To increase physicians' knowledge in areas of medical and cosmetic dermatology in order to enable the physicians to provide better care for their patients.
Target Audience
This educational activity is designed for Dermatologists.
Program Rationale
The Dermatology landscape is ever changing. There have been significant advances with regards to the diagnosis, management and treatment of both medical and cosmetic dermatologic conditions. Dermatologists require direction and insight into the proper management of these conditions.
Overall Format
This 5-day, comprehensive CME activity will utilize evidence-based data around the management of dermatologic conditions. Case studies, interactive discussion, patient demonstrations, and workshops will enhance the relevancy providing dermatologists with the ability to apply the data into clinical practice.
Learning Objectives
As a result of attending the Maui Derm for Dermatologists 2022, attendees should be able to:
1. Explain the pathogenesis of various dermatological conditions
2. Cite the mechanisms of action of drugs and therapies that are commonly prescribed by the dermatologist
3. Describe potential adverse effects and resistance issues that may be related to the use of drugs and therapies prescribed by clinicians in dermatology
4. Describe techniques to avoid and manage potential side effects and complications related to dermatologic therapies and procedures
5. Define appropriate outcome measures for the optimal follow-up of patients with dermatologic diseases as well as those receiving surgical and cosmetic procedures
6. Assess the data related to emerging therapies for the treatment of a variety of dermatologic diseases
7. Recognize the important role of clinician/patient communication
Accreditation Statement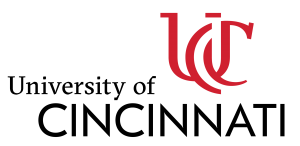 This activity has been planned and implemented in accordance with the accreditation requirements and policies of the Accreditation Council for Continuing Medical Education (ACCME) through the joint providership of the University of Cincinnati and Advances in Cosmetic and Medical Dermatology.
The University of Cincinnati is accredited by the ACCME to provide continuing medical education for physicians.
The University of Cincinnati designates this live and virtual activity for a maximum of 34.75 AMA PRA Category 1 Credits™. Physicians should claim only the credits commensurate with the extent of their participation in the activity.
Enduring Education
Maui Derm has a new media partner: The Dermatology Digest. Meeting highlights will be brought to you in a wide range of formats including print, e-newsletters, video downloads and podcasts. We will be announcing more information about the launch of The Dermatology Digest later this fall.
Psoriasis and Psoriatic Arthritis
Acne/Rosacea
Neuromodulators/Dermal Fillers
Lasers and Energy Devices
Pediatric Dermatology
Cutaneous Oncology and Pigmented Lesions
Infectious Disease
New Drugs and Therapies
Atopic Dermatitis
Contact Dermatitis
Challenging Cases in Dermatology
Hair and Nail Disorders
Surgical Approaches to Wound Closures
Connective Tissue Disorders
ADA Statement
Special Needs
In accordance with the Americans with Disabilities Act, Maui Derm & NMG Meeting Management seeks to make this conference accessible to all. If you have a disability which might require special accommodations, please contact NMG Meeting Management at 831-595-0710 or e-mail your needs to: info@mauiderm.com.